Fishing can be a relaxing outdoor time passing activity for you if you are truly ready to explore the thrills of the blue waters! Fishing is like meditation that you can feel the joy and freshness it gives to your soul. If It's in Florida, you will enjoy nature's utmost beauty too!
The feeling of being an angler can be overwhelming. So, do you want to take this exciting challenge and reward yourself with some mind freshening days?
I am suggesting the 10 best Saltwater Fishing spots in Florida where you can play with your dream. You can enjoy a free time and fulfill your wish to become an angler!
Fishing Spots in Florida
1. The Florida keys
The Florida keys have earned the reputation of a "fishing paradise" in Florida. If you want to know why is, you should drive there and experience the heavenly scenes it has to offer.
Fishing and other things to do
Fishing is the ultimate pass time here. You can sail through the reefs or relax fishing in the shores. Fishes like Marlin, Tuna and Sailfish are common species here.
You can also choose scuba diving to explore the within beauty of the beaches or you can also go to the Ernest Hemingway museum too!
2. Miami
If you hear the name of Miami as a fishing spot you may wonder why you are reading this! But don't get deceived by Miami's vibrant and colorful nightlife. It's a wonderful saltwater destination for your conquest to become an angler.
Adventurers of fishing in Miami
Miami has been a prime spot for deep-sea fishing. You can sail through the ocean with the city in the background. Fishes like Tuna, wahoos, and big Sailfishes are often craved by the tourists coming here.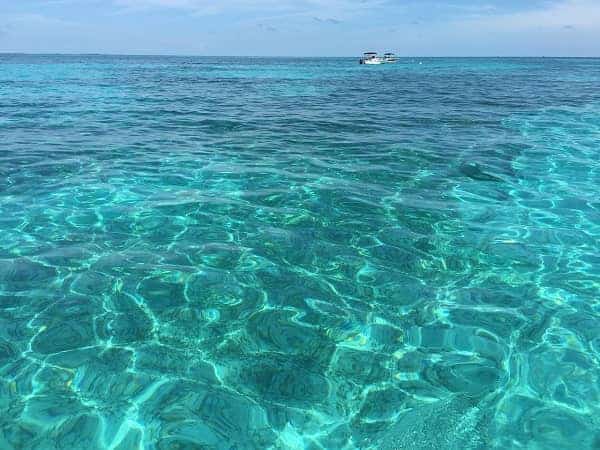 Things to do
We are talking about Miami here! I think I need to tell you things not to do as it the list will be less long! You can enjoy rooftop cocktail bars explore the museums, try the local street foods, and what not!
3. Manasota key
Manasota Key is a place where nature is undisturbed and often unbelievably beautiful! This place is called the fishing capital of the world.
Varieties of fishes
Manasota is a heaven for the sea world. Varieties of fishes like Mackerel, Trout, Flounder, Snook, Tarpon, etc. are mainly caught here.
You can also go to the white elephant pub, do parasailing or explore the Stump pass beach state park to make your stay more enjoyable.
4. Sarasota
Sarasota is one of the most renowned fishing destinations in Florida. It's because they offer you the best inshore fishing experience. You can fish in the shallow or use the mangrove tunnels to go deep and enjoy the heavenly beauty of Sarasota.
Fishes and things to do
There are many kinds of fishes available here to make your angler profile proud! Seatrout, tarpon, salmon, and also snook are mainly caught in here.
If you want to explore the world of bottom fishing, you can go to the reefs too. Sarasota has got everything you'll want from a tourist spot!
5. Sanibel island
Sanibel island is a small island of 19.31 km in length. People coming here admires the soothing sunrise and sunset the most. But, if you want fishing in a beautiful heaven like place, then this is the spot.
Sanibel island is famous for it's inshore fishing. Sanibel island is resourced with fishes like Redfish, Trout, Tarpon, Snook, Bluefish, Jack crevalle, False albacore, Tripletail etc.
6. Myers beach
Myers beach is one of the beaches that is in the southern part of Florida. The reason it attracts a lot of people because of the endless opportunities of fishing. You can fly fish or bottom fish in the rivers if you want.
Fishes like Trout, Cobia, Tarpon, Mangrove snapper, Redfish, and what not! The vast varieties of fishes will surely give u a thriller of a time!
You can also choose to spend your time by going into hiking, canoeing and what not. There is also a "Butterfly Estates" which can also earn a place in your Florida diary.
7. Boca grande
Boca grande is called the "Tarpon capital of the world". It has always been a fishing town since 800 AD.
There are many species of fishes available in here. Tarpon is the main species here. You may also find monstrous Tarpon fish in here! You can also find Redfish, Snook, Kingfish, Red snapper, Mahi Mahi etc.
There are also scope of charter fishing, surf fishing, kayaking etc.
8. Tampa Bay
Tampa Bay is also a very lucrative destination for saltwater fishing in Florida. You can do any kind of fishing here from fly fishing to bottom fishing!
Varieties of fishes
Tampa Bay is famous become of its vast availability of fishes. You can come here in any season and it's almost confirmed that something will bite your bait!
Fishes like Snook, Jack crevalle, Red & black drum, Sea trout is available here.
Also fishes like Blackfin tuna, Red snapper are often caught here.
Tampa Bay is a fusion of amazing water life and mesmerizing city life experience.
9. Panama city beach
Panama beach is also a destination anglers often choose to explore their hobby of fishing. The long stretchy beaches and the clean water makes the experience more wonderful for u!
Things to explore
Panama city beach is a very convenient place to enjoy yourself with your family! There are many amusement parks and water parks for your kids to enjoy. Moreover, It's not only a family destination. Panama city beach has so many things to offer!!
10. St Augustine
This place offers the opportunity to you choose between two types of fishing. You can choose between freshwater and saltwater fishing here. I'll definitely suggest you visit areas like Nassau Sound and Amelia Island.
Varieties of fishes
There are a lot of resources and species of fishes available here. King mackerel, Black drum, King fish and Redfish are the common varieties you get to see here. If you come here in July, you can also participate in the Jacksonville's famous Kingfish tournaments.
Things to do besides fishing
St Augustine offers you a lot more when it is about recreation and fun! You can have a relaxing day in the city or roam around the river walk. This city is one of the oldest cities in the country. So, many historical and artifact sites are found here and there in every step of the city.
Conclusion
Every year thousands of tourists around the states and even some worldwide travelers come and enjoy the beauty of Florida. Florida is a place of nature's supreme beauty and experience of saltwater
After reading this you would have known about the best saltwater fishing spots in Florida. However, we believe you may have further interest in it. To know more, you can leave a question for us in the comment box. We will get to you as soon as possible.
Have a nice day!